Name:
Porno Joe

Ort: Tijuana
Dabei seit: 2000
Lieblingsbücher: My favorite books are so to speak uhm picture books (frankly, they're rather magazines than books, huh-huh-huh, if you know what I mean), but Alfonzo warned me to quote the titles, otherwise the youth protectors of the FSM (who the hell is that?) most likely will go totally apeshit again. I better keep my mouth shut on this subject.
Lieblingsfilme: I really admire some newer Eastern European productions which feature some of my favorite uhm actresses, such as Angel Dark or ... but wait, Alfonzo's calling, I have to remain silent on this subject, too (damn m&%§erf&%$ers!). So forget Hungarian movies and watch this bullshit instead (if you have a strong stomach).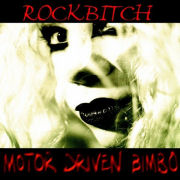 Lieblingsmusik: Hah-hah, these are some nasty sluts: Motor Driven Bimbo by Rockbitch.
Lieblingsessen: A giant T-bone-steak with lots of french fries and gallons of hot habanero chili ketchup. You bet!
Lieblingsgetränk: Why? Beer, of course!
Sonstige Vorlieben: I'm a catholic. I go to church every Sunday. (Just kidding!)
Abneigungen: Assholes and m&%§erf&%$ers!